Latest kitchen models 2022
Matching their style, we have the right kitchen for you. At DAN kitchens you can choose from different fronts, countertops and backs. Design your dream kitchen according to your taste. Choose one of our kitchen styles or design your kitchen yourself according to your wishes. 
DAN Küchen - designer kitchens for the whole family
exclusive kitchens as individual as You are
Let your creativity run wild and realize your own personal dream kitchen with our exclusive LUXDAN kitchen models. Choose from a wide variety of fronts in numerous, attractive colors and give your kitchen a personal character. Whether a countertop made of stone, glass, wood or special ceramics, everyone will find what they are looking for with us!
Even the choice of kitchen appliances is made by us according to your personal preferences. Do you prefer cooking with gas or do you prefer an induction hotplate? Do you want the convenience of a high level dishwasher or other amenities? With a LUXDAN, you can make it all happen. Let your dream kitchen come true now.
For your DAN kitchen, you can choose from stone, granite, glass, stainless steel, plastic, marble, Dekton and Dorean countertops. Here is another excerpt to inspire your countertop. More countertops to "feel" are available at our local store. 
PLANNED DOWN TO THE SMALLEST DETAIL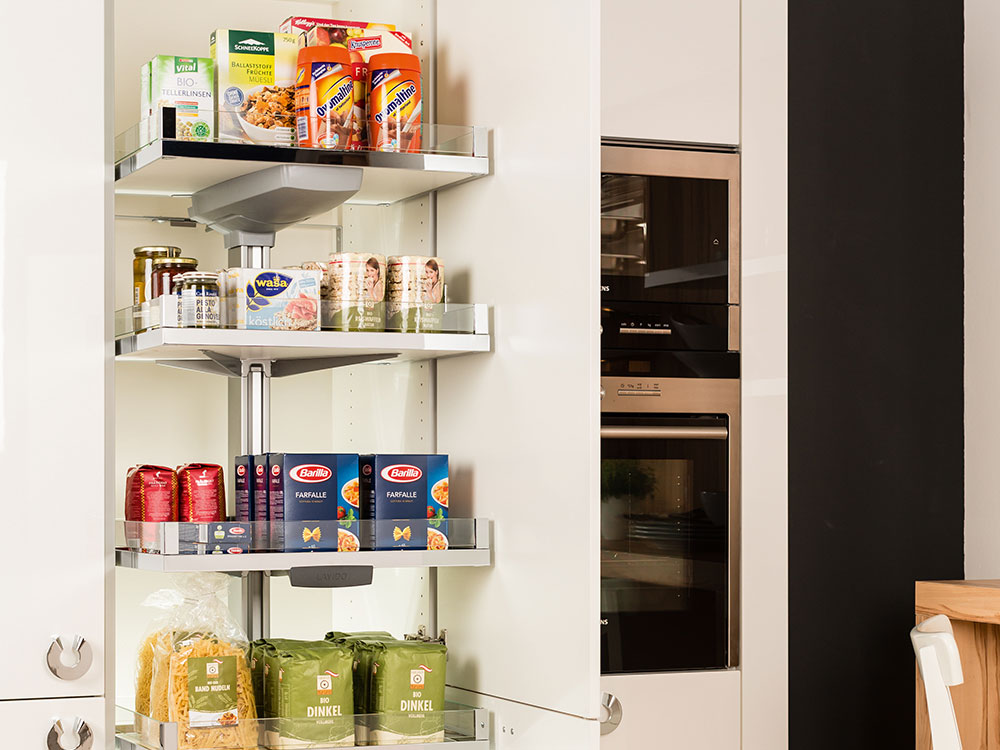 Storage space. Every DAN kitchen is perfectly thought out down to the last detail and offers unlimited design freedom in terms of equipment. Give your dream kitchen a very personal character and individualize the centerpiece of your living space!
For example, the clever equipment solutions include practical pull-out storage cabinets, apothecary cabinets and ingenious corner cabinets that make efficient use of even hard-to-reach storage space. This way, everything always remains clearly arranged and ready to hand, but still sensibly stowed away.
Perfected workflows. When one thing leads logically to another, cooking is pleasant and easy. DAN's well thought-out solutions in terms of flowing workflows convince even those with the highest demands. Smooth functionality and perfect ergonomics are the hallmarks of all DAN kitchens.
Smooth opening. Whether soft pull-ins, tip-on openings, sophisticated mechanisms for flaps and doors or electric comfort systems – the high-quality mechanisms of the Blum brand make opening mechanisms more comfortable and quiet than ever.
DISCOVER DAN KITCHEN STUDIO NOW